We are Snelgrove Travel, USATravelMart.com and iCruises.com. We pride ourselves in beating internet prices and providing excellent customer service. Please feel free to contact us if we can help you in any way.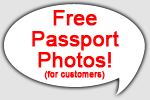 Office Hours
Monday-Friday • 8:00 AM to 6:00 PM
Saturday • 10:00 AM to 4:00 PM
Telephone
(801) 544-1800

E-mail

Snelgrove Travel Center Inc.
145 W Gentile Street • Layton, UT 84041
Snelgrove Travel is the travel agency of choice serving the North Davis county area in Utah. Think of Snelgrove Travell if you live in Clearfield, West Point, Layton, Syracuse, Fruit Heights, Farmington, Kaysville, Centerville. Snelgrove Travel serves all of Utah and is #1 for value & service. If you are searching for travel agencies in Clearfield, West Point, Layton, Syracuse, Fruit Heights, Farmington, Kaysville, Centerville, then think of Snelgrove Travel. Also call 801-544-1800 to reach Snelgrove Travel for all your cruise,honeymoon & vacation needs. Need Disney vacations or cruises? think Snelgrove Travel in Utah or call 801-544-1800.
Richard has served as an at-large member of the Salt Lake County Council since 2010. As an "at-large" member, he represents ALL residents of the county. The Council serves as the Legislative branch of County government, responsible for budgets, taxes, and ordinances.
In 2016 Richard received recognition as the Taxpayer Advocate of the Year, "In recognition of his exemplary defense of taxpayers against tax increases and non-essential county spending." He serves on the Board of Directors at the Unified Fire Authority, the Clark Planetarium, and the County Redevelopment Board of Trustees. He has served as chair of the Salt Lake County Republican Party and of the Utah State Republican Party, and has served three times as a member of the United states Electoral College.
Ricahrd is a life-long resident of Salt Lake County. He was reared in Sugar House and attended Highland High School and the University of Utah where he graduated in 1980.
He served a mission to Venezuela, and with his wife, JoLynn, another mission to Kearns, UT.
He is a prototype small business owner and is currently president of Snelgrove Travel which he founded in 1990.
They are the parents of four children. He is a great family man. He has been a baseball and soccer coach and a Boy Scout Leader. As an avid outdoorsman, he hikes in our mountains most weekends.