We're guaranteed to BEAT internet prices so feel free to check Expedia, Orbitz, any curise line, Disney, or competitors web sites... then call us and tell us the price and we will BEAT it!
The guaranteed 1,2,3, method to find the LOWEST price on cruises & vacations:
Shop Expedia, Orbitz, VacationsToGo etc. etc. or cruise lines web site for where & when you want to go.

Then call the agents at Snelgrove Travel & USATravelMart & tell us what price you found for your travel dates & where you found it.

We will beat the best price you found on the internet for the same thing you researched.
Call us BEFORE you purchase somewhere on the internet.
We guarantee a LOWER price for the same cruise or vacation.
Sunny Vacation Destinations
Artistic and Cultural Destinations
Destinations for the Adventurer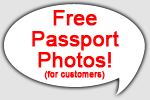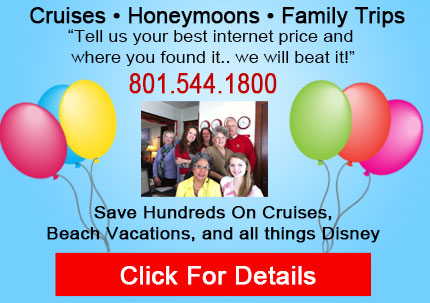 The Snelgrove Travel center was founded in 1991 by Richard Snelgrove. Our office in Layton Utah is staffed by a team of professional travel agents. We also have a team of travel agents who work from home offices in Utah and Florida. We specialize in all cruises lines, beach vacation destinations, wedding and honeymoons as well as all things Disney. We guarantee to BEAT internet prices so feel free to check Expedia, Orbitz, any cruise line, Disney or competitors web sites....then call us and tell us the price and we will BEAT it! if you are looking to beat internet prices and have your phone calls answered by the 3rd ring....then call our team at Snelgrove Travel We are #1 for value and service and we want to be your favorite travel agency. Call 801-544-1800 or email us today